Interviews
Occasionally Mike takes an opportunity to interview some of his friends and influences. The latest edition is a chat with Colin Moulding of XTC, known for his tasty melodic rendering.
---
Colin Moulding
January 15th, 2004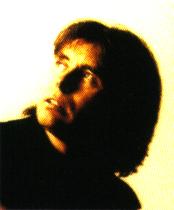 Photo courtesy chalkhills.org, an XTC fan site
About Colin Moulding
"...Colin Moulding is the other member of XTC, responsible for many of the songs that people remember XTC for, including their first breakthrough hit "Making Plans for Nigel", the anti-war "Generals and Majors", and the MTV favorite "King for a Day". Colin is the bassist for XTC, and has contributed his talents on the bass guitar to albums by such artists as Sam Phillips, Peter Blegvad, and the French alternative group Affaire Louis Trio..."
- from "All About XTC" [chalkhills.org]
---
Mike Visceglia: Colin, you're one of my favorite bassists and one that has had an influence on my playing. When and how did you start playing and who influenced you?
Colin Moulding: Around the age of 14 or 15 I got into rock music and cruised the secondhand shops that stocked anything from house furniture to guitars looking for a way into music.
At the time I was taken with a band called 'Free' and thought the bass player had a very unusual sound, like an elastic band sometimes, at other times, very melodic. Free are still one of my favourite bands from this period; I love their 'empty style'. The holes are just as much fun as the notes.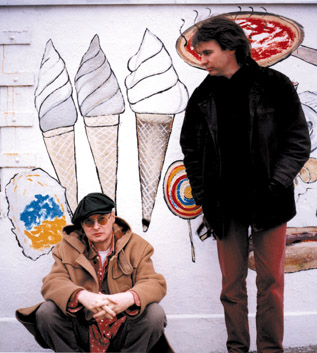 Andy Partridge and Colin Moulding
MV: How did you develop your inimitably melodic style?
CM: As I mentioned, Andy Fraser from Free was a big influence. Also groups like Black Sabbath and Deep Purple, etc., mainly because they had records out that you could just about play along to. I have Geezer Butler to thank for bringing me on quite a bit. John Paul Jones' bass line from 'Ramble On' (Led Zeppelin), which by the end of 1971 I could just about master, was another favourite.
Other influences that forged my style were 'Plonk Lane' from the Faces and of course Paul McCartney. Today my sound and style is probably the bastard son of Andy Fraser and Paul McCartney.
MV: When did you meet Andy Partridge and how did XTC form?
CM: I suppose we acknowledged one another's existences in Kempsters, the local music shop. We met when trying out guitars and basses one day around '71 or '72, but probably knew of each other years before, as we went to the same school.
Andy, knowing I played bass, called round my house one day and asked me to fill in on a rehearsal in some back street garage with his group 'Star Park.'
At the time I was rehearsing myself with local drummer Terry Chambers and we thought ourselves pretty good and didn't much like what Andy was getting up to with his group. We thought things too 'jazzy' and preferred what we were doing. Andy came to see us at a rehearsal a few weeks later and I guess thought the same. He joined us permanently with his other guitarist shortly afterwards.
We kept the name Star Park for want of a better one, which became the Snakes, which became the Helium Kidz and finally in '75 became XTC.
MV: What do you think about when you're composing a bass part and what is the creative and recording process like between you and Andy?
CM: I bow down to the God Song and like to find a sound that is appropriate...
Can this bass part be played best on a tuba? Also to play the least as possible, simplicity is the thing you know. But if you're looking for some bass action then I'll usually think up a tune to play. We produce our own songs in the studio and so if Andy wants me to play something particular on the bass I'll do it. Obviously I enjoy it more when I get a free hand, so I will look for any excuse to play what I want to play. If he comes up with something rather good for me to play of course I'll play it. Whatever gets it done good.


Andy and Colin
MV: I'm 49 years old and I have this feeling, romantic or otherwise, that I was fortunate enough to experience the golden era of rock and pop music in America . An era that is gone forever. Do you think that there was a golden era of British music that is also gone forever?
CM: I can't believe that we are any less talented than what we were before, but think that the way the Industry is set up now it does not give an outlet for someone to try something really new. I read a interview with Lou Reed recently talking about his successful 'Transformer' album. What I didn't know was that he had made a solo album previous to this . On leaving the Velvet Underground he made an album which really died the death. His comment was, "oh yes - Transformer was my second solo album" ..."in those days they gave you a second chance"...
I thought it very true, they don't give you a second chance now do they?
MV: The music XTC creates is so uncompromising. Is there any specific philosophy that you follow in relating your music to such a compromised industry?
CM: You have to follow what's inside of you... otherwise you're in trouble. You'll never be remembered for anything you do unless you are an originator. Influences you absorb come out later, sure, but when they do come out they are altered and added to by your imagination. The end result is you, wonderful you. Once you get this learnt you start getting some attention.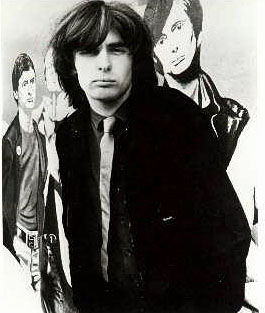 MV: Both you and Andy compose music for XTC. Do each of you have autonomy over your respective ideas, be it melody or bass parts? How are the arrangements realized?
CM: Basically whoever writes the song has the last word on the parts. Effectively, the writer is the producer of that particular song . There's never a shortage of suggestions, and yes we do argue sometimes about the arrangements. I like to think ego takes a back seat and the song comes out on top. In most cases I think it does.
MV: XTC seems so self contained creatively. How do you interact with producers? What does a producer add to your chemistry? Who is your favorite to work with?
CM: We tend to chose producers who are great engineers and mixers and are not renowned for their musical input, that's not to say that they do not make any, but most would not take issue if a difference of opinion arose about an arrangement or whatever. I guess if you know what you want then all you need is someone who is going to realize it for you. I think a good quality in a producer is someone who can procure good performances out of the artist and we have worked with quite a few of those. I think mostly we prefer to produce ourselves.
MV: What kind of bass are you using and how do you like to record yourself?
CM: I love my old Vox bass from 1969 which they brought out in celebration of the moon landings . I was given it by T-Bone Burnett years ago for a session I did for him and love it to bits. I might also use my Fano custom made, that's great too. It rather depends on the song. I have several other basses as my secret weapons when nothing is fitting the bill.
If I'm recording the Vox then I'll definitely use my Gallien Kruger amp and four by twelve set up, which I will mic up with a good quality microphone and preamp. I use a tube Tech MP1A. This then goes into a tube Tech compressor and straight into the recorder, bypassing the desk. The Vox is all click and bottom, so you have to use an amp to get some guts out of it but it has a quality that modern basses just don't have.
MV: Is it true that XTC doesn't perform live because of Andy's much talked about stage fright or is it because of the logistics involved in recreating the recorded music?
CM: No one enjoyed performing on stage more than Andy did and I think if someone came along with a magic wand and took away his stage fright and his fears of traveling and other anxieties of the road he would want to do it again. Whether it would have been good for our musical development is another matter. It's so great having such a wide palette of instruments at your disposal and not having to worry about the logistics of reproduction for a live audience. This band has always thrived in the studio environment and as a song writer myself the excitement of creativity in the studio has always surpassed what we did as a live band. But for other band members this may have not been the case and might have played a large part in their resignations over the years.
MV: Your career seems so inextricably linked to XTC. Are there projects, collaborations or musical activity outside of the band that you can talk about? Are there any artists that you would like to play bass for?
CM: I'd like to do some solo stuff this year as I think XTC are on the back burner for a while. Producing other people has never lost its allure for me. I'd like to do more of that this year. Playing bass on other artists' records is great too... Hey come and get me - I'm good and cheap and wouldn't rule out a Bar Mitzvah!
MV: What are your top 5 "desert island" records?
CM: Are you ready for this ?... okay I take it that you mean albums. Here we go:
Revolver - The Beatles
The Kink Kronikles - The Kinks
West Side Story - Original Soundtrack
Best of The Beach Boys (or Friends) - The Beach Boys
(I'd be happy with either, although I'd probably opt for a compilation)
The Lark Ascending - Vaughan Williams
MV: What is your favorite XTC record? What's next for the band?
CM: Skylarking or Nonsuch probably. I have no idea what's next for XTC... Marriage?
MV: What advice would you give to a young bass player or musician wanting to start a band today?
CM: Get some Belief... you're going to need a lot of it.
---
Thank you to Colin for the interview.