| | |
| --- | --- |
| XTC Reel by Real: XTC: English Settlement | |
| | |
| --- | --- |
| Last update: 14 December 2013 | |
---
English Settlement (1982 Virgin). Released as a double album, this is XTC at the height of their powers. A stylistic triumph, where country/folk cheerfully rubs shoulders with anthemic pop.
Andy: "I gave away my acoustic guitar in a TV contest and had to buy a new one, suddenly all these new tunes flowed out! Colin gets fretless, Dave goes 12-string, Terry still 'just 'its 'em'. This 15-track warehouse of songs sounds expansive, fresh, unfinished and vast. It was to become many people's favourite XTC album."
Andy: "Why don't we make an album we don't have to reproduce on stage? We can use acoustic instruments, we can overdub keyboards, we can use pianos. . . The first of the multi-coloured records."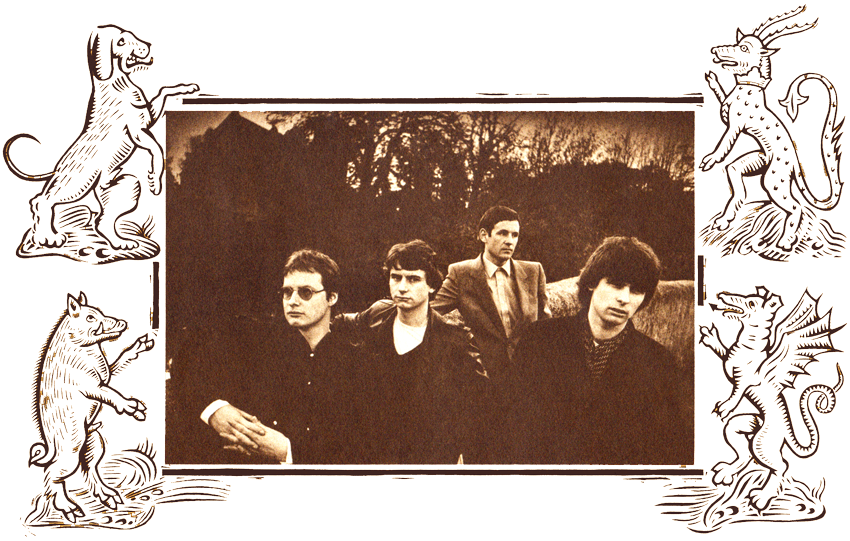 ---
Lyrics, Charts and More
---
Recording Information
Recorded and mixed between 5 October and mid-November 1981 at The Manor, Oxfordshire, England.
Produced and mixed by Hugh Padgham and XTC.
Engineered by Hugh Padgham. Assisted by Howard Gray.
Originally released on 12 February 1982 in the U.K.
Reached No. 5 on the U.K. album chart.
Reached No. 48 on the Billboard album chart in the U.S.A.
Progressive Media, April 26, 1982:

English Settlement, Number 1, Progressive Radio Album
XTC, Number 12, Commercial Radio Airplay
XTC, Number 1, College / Non-Commercial Airplay
XTC English Settlement, Number 1, Reporters' Picks
XTC "Senses Working Overtime", Number 2, Stand-Out Cuts
XTC "Runaways", Number 20, Stand-Out Cuts
XTC English Settlement, Number 1, In-Store Play
XTC, Number 4, Audience Response (most requested)
XTC English Settlement, Number 2, Imports
XTC English Settlement, Number 9, Progressive Retail Album
andy - vocals, guitars, alto sax, mini-korg, backing vocals, anklung, percussion, frog
colin - vocals, bass guitars
dave - guitars, mini-korg, prophet V, percussion, piano, backing vocals
terry - drums, percussion, drum synthesiser, backing vocals
hans de vente - special guest vocal support
---
Singles
| | | |
| --- | --- | --- |
| | | (magazine promo flexi) |
| | | [THIS SPACE INTENTIONALLY LEFT BLANK] |
---
Art
| | | |
| --- | --- | --- |
| UK English Settlement LP front cover | UK English Settlement LP back cover | UK English Settlement LP front cover |
| cover of the original UK English Settlement CD | English Settlement ltd. ed. CD cover | US Epic Records abridged English Settlement cassette |
| English Settlement cassette cover (Geffen USA) | cover of the Geffen USA English Settlement cassette | cover of the Japanese English Settlement CD |
| English Settlement Caroline 2001 CD cover | English Settlement Caroline 2001 CD cover | UK English Settlement LP back cover |
| back cover of the Epic USA English Settlement LP | J-card of the Mexican English Settlement cassette | English Settlement Italian cassette cover |
| Canadian English Settlement LP cover | UK English Settlement LP Side 1 label | UK English Settlement LP Side 2 label |
| UK English Settlement LP Side 3 label | UK English Settlement LP Side 4 label | liner notes from Geffen USA English Settlement cassette |
| Andy Partridge from English Settlement liner | Colin Moulding from English Settlement liner | Dave Gregory from English Settlement liner |
| Terry Chambers from English Settlement liner | XTC from English Settlement inner sleeve | part of the lyrics insert for the Japanese CD of english Settlement |
| English Settlement promo photo | | English Settlement sticker |
| the English Settlement promotional key ring and bottle opener | a promotional t-shirt | the jacket worn on stage by Andy Partridge during the English Settlement tour |
| English Settlement promo poster from Epic Records USA | English Settlement promotional poster | US trade advertisement for English Settlement |
| English Settlement Epic Records half-page ad | full page Virgin Records English Settlement advert | English Settlement Vol. 2 pirate cassette tape from Saudi Arabia |
---
Go back to XTC Reel by Real.

14 December 2013 / Feedback