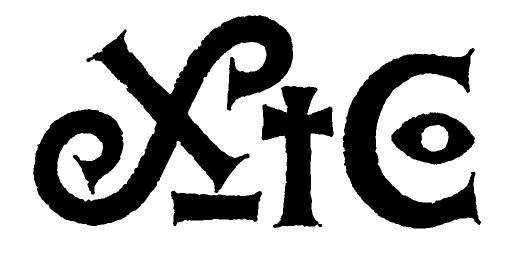 1981 was a year of consolidation and adventure for XTC. Consolidation in the form of the ever growing appreciation of the group both here and in the USA, and adventure from the point of view that, once again, XTC displayed their bravado spirit towards touring by playing in places most other British bands have never heard of. This year, XTC broke new ground by performing in Caracas, capital city of Venezuela, and Barcelona, which many people believe is in Spain.
At the tail end of 1980, XTC released their fourth album `Black Sea', and the record was rightly greeted with ecstatic approval. `Generals & Majors', along with three tracks not on the album, was released as a single and was a hit in August/September of '80. `Black Sea' was to spawn three more singles, 'Towers of London', 'Sgt. Rock' and their only release of 1981, 'Respectable Street'.
Following their travels abroad, in the late summer of 1981 XTC began preparing to record their fifth album. Andy Partridge, Colin Moulding, Dave Gregory and Terry Chambers had intimated a shift in direction, and after the sparkling diversification of `Black Sea' anything was possible. With Producer Hugh Padgham, who had worked on both `Drums & Wires' and `Black Sea' as Steve Lillywhite's engineer, XTC returned to The Manor studios and began work on `English Settlement'. Such was the prodigious song-writing output by Andy Partridge and Colin Moulding, `English Settlement' got longer and longer -- eventually turning into a fifteen track double album with eleven Partridge-penned pieces and four from Moulding, including the opening track 'Runaways' -- a perfect example of the difference in 'feel' `English Settlement' displays. The difference is created by XTC's decision to work with a wider range of instrumentation, on 'Runaways' Colin plays fretless bass, Terry Chambers applies himself to a drum synthesiser and Andy plucks a semi-acoustic 12 string guitar, elsewhere (on 'It's Nearly Africa') Andy even has a go at the alto-sax!
The overall result is a record with a slightly lighter musical feel than `Black Sea' but because of the depth and quality of the songs `English Settlement' lacks none of the impact of its predecessor. The album is released on February 12th and the first single from it, the Andy Partridge composed 'Senses Working Overtime' came out on January 8th as both a twelve inch & seven inch disc. The seven inch contained two other new songs, 'Blame The Weather and 'Tissue Tigers', while the twelve inch has one extra track, 'Egyptian Solution (Homo Safari Series No. 3)'. XTC have already begun 1982 with a vengeance, and the activity threatens to continue into the year, they tour a number of European countries over the next couple of months and follow that with a British tour, meanwhile, America awaits, and no doubt XTC will be there before the year is six months old.
XTC have been continually acclaimed since their first vinyl salvo, the astonishing debut album `White Music' was released in January 1978, since then they have gone from achievement to achievement with remarkable consistency, `English Settlement' is the latest example. Doubtless there is even more still to come.