XTC: "Science Friction" 7" - $7,050.00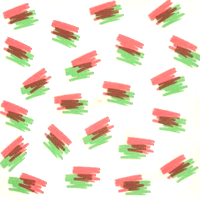 Here's a case of "rarity" gone all wrong. XTC's 1977 debut single, "Science Friction"/"She's So Square," was withdrawn in favor of a more marketable gimmick: a three-track 12" with a 3D sleeve called
3DEP
. Setting aside the band's irksome smirking (and Andy Partridge's ass in white pants), this single wasn't deleted for any shocking or secret reason. It just didn't look to make as much money, or draw as many curious eyes in the smaller 7" racks. If both were around, buyers would obviously go for the cheaper 7". Profit margins. End of story.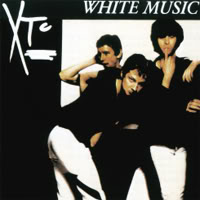 Unlike Soft Boys troubador Robyn Hitchcock, XTC never had that semi-detached romanticism ("Flesh Number One" = Heaven). They never seemed to say "Yes, our polished songcraft can be overbearingly assured, but we don't take it that seriously." Not that it's a requirement, it's just that when your lyrics are so often so self-deprecating, you can't lay them over theory-rooted, refined pop without begging questions of duality (e.g. you're too smart to be this dumb). By the time you get to the mid-'80s "Dear God" era, the academic cauldron is overflowing with fatuous ivory-tower couplets and self-righteous Puritanism. Of course in 1977 this wasn't an issue—they had an electric accordion player for Christ's sake. Not exactly "Respectable Street." At the outset, XTC were just another precious, elitist "Punk's for yobs" student band. I mean
look at his ass
. What is that?
The problem gets worse when these artists get older, and mock their youthful bravado. Why should anyone invest anything in these songs if the people who wrote them are on record blushing at how bad they are, all but disavowing them?
"'Science Friction' is just ploddy, a snapshot of you with spots and a haircut like Dave Hill's."
—Andy Partridge in Record Collector, February 1999.
Calling out your own insufferable insecurity only confirms your harshest critics' barbs, and confuses your fanbase. Let the music speak for itself, Andy.
Whoever our seller is, he's been trying to get £5,000 for this single for over a year. XTC fans have been chuckling about him since the auction first appeared in late 2004, and will probably continue to for some time, though the recent drop to £4,000 edges us ever-closer to affordability.